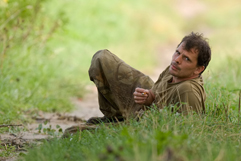 My name is Zbigniew Maćko, I was born, and I live in the beautiful town of Iława (Warmian-Masurian Province). I am a software engineer by profession (programmer, IT systems designer). However, nature is my real passion. Nature has always fascinated me and for most of my life I try to be in close contact with her.  Already, as a little boy, I had the opportunity to observe the secrets of nature, observe rare species of animals, learn about the rituals and habits of animals. These childhood experiences deeply rooted in my memory and they really shaped my life. Every free moment I try to be in the field, it gives me great joy and this is where I really rest. A few years ago, I decide to take it to the next step, to take photographs and share with others the beautiful spectacles of nature, I turned binoculars to a camera.
Communing with wild nature teaches humbleness and patience but gives a sense of great satisfaction. Knowledge and experience allows for closer contact and allows you to feel a real bond with nature. I am a laureate of many prestigious nature contests, my photographs are published in natural atlases, books and various publications about nature in Poland and around the world.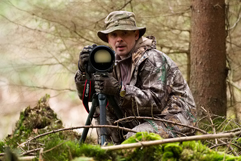 The protagonists of my "bloodless hunting" are only wild animals that are never photographed at the zoo. I do not add any additional elements to my photos and I do not remove them (photo montages) watching my shots you can be sure that they are wild creatures in their natural environment. I do not change the environment around me in any way. I do not photograph birds near nests or other situations that could risk their wellbeing. For me the priority is the good of the nature and then photography. In my photography I use Canon equipment that works great in the field and thanks to the increased weather proofing it is not so sensitive to difficult conditions. In my work I use a few lenses also from Canon, but usually these are tele or supertele lenses that allow me to take a picture without stressing the animals and thanks to the appropriate camouflage I'm not visible to them. Currently, I run individual photographic workshops at which you can learn the secrets of nature photography. All those interested in photographic workshops are cordially invited to the "Photographic workshops" tab.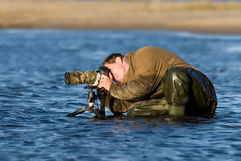 My photographs presented on my page, are a small part of my collection, are the result of countless hours spent in the field, they were created with a big sacrifice, nocturnal motives and many hours of expectations, often in very difficult conditions. I hope you will like the photographs presented in the gallery and you will be more likely to visit my website.
I wish you pleasant viewing and reading.